From Employee to Entrepreneur – Restarting Your Career Midstream
You've heard this story before. Some guy or girl, frustrated in their career, decides to take the ultimate career gamble and become an entrepreneur. Somewhere between five and ten years in their career, they had had enough. The best and only option that worked for them was to set out on their own and start a business. You've seen television shows dedicated to people who took an idea and transformed it into an economic empire. Ever heard of Spanks!?!
Of course, the idea of transitioning from employee to employer is neither new nor novel. But what is different today than say 20 years ago is that many of the barriers to entry that once keep ideas from seeing the light of day are a thing of the past. Thanks to the advancement in technology and globalized markets, entrepreneurship is on the rise. However, there remain some skills that even the most tech-savvy person must acquire in order to be successful as an entrepreneur.
What does it mean to be an entrepreneur?
Ask yourself "do I truly know what owning my own business entails?" Think about it. If your current job provides an above-average salary with a career path on a positive track, what would you gain by giving up a safe and lucrative career? What if I told you that being an entrepreneur will restrict your freedom more than any 9-to-5 job ever could? What if I told you that you'd work harder, longer, and have more frustrating experiences as an entrepreneur than you ever experienced as an employee? Entrepreneurs understand that being the boss is not about strolling into the office after 10 o'clock. It has nothing to do with taking two-hour lunches just for the hell of it. Before turning in your two-weeks notice, I encourage you to think hard about the path you are preparing to take. To help you in this process, I've listed three things every aspiring entrepreneur should do while "serving time" on the daily grind as an employee.
Explore new interests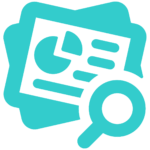 First, explore new areas of interest by researching trends in other markets and industries. Picture this step as though you are newly single after having been in a long-term relationship. Your dating skills are rusty and you don't know where to meet other singles. Take this time to explore things you never thought would interest you. Your exploration should be strategic yet unencumbered. While learning about new markets, industries, or technologies, you may find yourself picking up new hobbies, friends, etc. The sky truly is the limit if you will step outside your comfort zone and learn new things. You may find this exploration leads to your ultimate career destination.
Enhance your current skills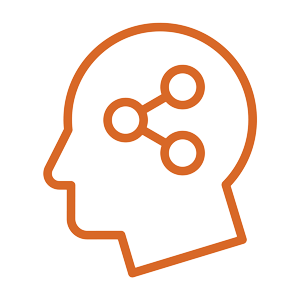 Second, enhance your current skill-set. While it is important to be open to new areas of interest (i.e. step one), you should constantly be learning and developing your skills. You already have in-depth knowledge and experience in your current industry. Why throw all that sweat equity away when you can build on it? Take a moment and write out your current job description. Include your daily job functions and any recurring tasks. Separate the items on the list that are industry-specific skills from those non-industry specific skills that are universally recognized. For the industry-specific skills, research whether there are any continuing education programs made available by your company or industry trade associations to enhance those skills. For non-industry specific skills, such as management or communications, read books and articles on those topics in order to determine how other industries value those skills. There are free and reasonably priced resources available online. Udemy, Edx, or Lynda are good places to get started.
Evolve your mindset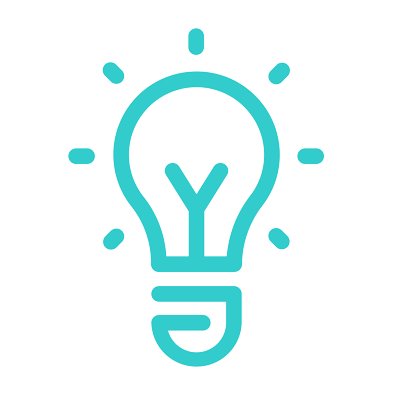 Lastly, and most importantly, evolve both mentally and physically. To evolve is to develop gradually. While some people are born with an entrepreneurial spirit, most of us must experience a change in our mindset. This change occurs over time as new information is gathered and processed. You will gradually develop the mindset of an entrepreneur.  Mentally, this will mean changing how you approach your daily activities. There are hundreds of articles and books that discuss the entrepreneurial mindset and speak specifically about how entrepreneurs see the world. A common thread in all of these resources is the fact that one must experience the necessary change in ethos from employee to employer. It's time to have a conversation with yourself about what it will take to change your psyche.

If you are ready to take the entrepreneur's leap, you must also change physically. This may mean changing your associations and networking with people who have achieved the level of success that you want to attain. Pro Tip: birds of a feather not only flock together, but they fly to the same destination! Everything happens in an atmosphere.
Watching Netflix in the evenings or hanging out with your college buddies every weekend may be fun, but those are typically not the atmospheres where business deals are made. Gradually develop the habit of saying no to what comes naturally and saying yes to investing time (and money) in honing your skills.  Potential clients and investors are not hanging out at your house. They are attending meetings at your local chamber of commerce or trade association.  CEOs are constantly watching trends in the marketplace and looking for the next deal. Wouldn't you rather be in the boardroom making deals than at your kitchen table reading about them in the newspaper?
Who's the boss?
Being the boss means being the boss of yourself first. The transition from the mindset of an employee to an employer is a process that takes time. Incorporate these steps and seek out mentors who are living the lives you aspire to live. Continue to make choices that lead you one step closer to your final career destination and never second-guess your abilities. Remember: you are your greatest investment!