Hi Legacy Builders! Welcome back to my blog. In this post, I'm going to do a quick pros and cons comparison between my three top alternatives to using your home address as your mailing address for your business. In a prior blog post, I talked about the essential elements needed for formally registering your businesses. One of those key elements that you will need before you can file those materials, no matter what state you're in, is a valid business address. I've received several questions after that blog post asking me about alternatives to using the home address when you're filing your registration application in your state. I know that for a lot of you out there reading this post, you're just starting your businesses, and signing a lease or renting an office space or even one of these popular coworking spaces is just not really an option at this point. And with everything that's going on with the pandemic, for a lot of people, their only option is to work from home. And so you may need something that will allow you to have the flexibility you want, the professional look you desire when you're starting your business and you're registering it, and the ability to protect your home.
My three top choices when it comes to picking alternatives to using your home address for your business are a post office box with the United States Postal Service; a mailbox with UPS, which is the United Parcel Service, a private company; or if you want to go for an all-online virtual sort of situation, iPostal1.com. I'm going to go through all three of those in this post. But before I dive into those pros and cons of my top three alternatives to using your home address for your business address, let me know in the comments, what are you using for your principal place of business address, and what did you use for your registration? Also, don't forget to share this post and join my mailing list so that you can receive updates when I post new content. Now, with that out of the way, let's get right into it.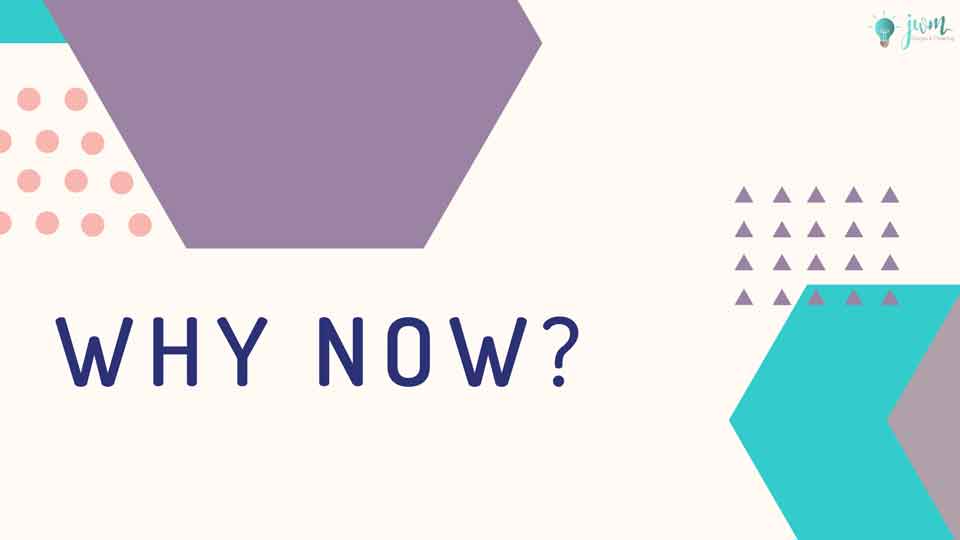 No matter the size or structure of your business, there are several, several reasons why I highly recommend using an address that is not a home address for your business. The first and foremost reason is your safety. Most of us don't want to post our home address on the Internet for any and everyone to see because we just know that there are some crazy people out there who would try to use that information to harm us in some way. Just because you're starting a new business doesn't mean that you have to or that you should expose yourself or your loved ones to some unhappy client who says, "hey, you didn't do something for me" or somebody who wants to just come to your door to solicit doing maybe some B2B deal. Nobody wants a stranger ringing their front door, right.
Additionally, depending on where you live, some homeowners associations or even some local zoning laws prohibit the use of your home as a commercial business if you are in a residential area. And so just to be safe, it's always better to make sure you check your local rules and ordinances to make sure that you can even operate out of your home. Another equally important reason for having a separate address for your business is that your business address is going to further legitimize your business in the eyes of your customers and potential partners. It provides that extra layer of legitimacy. Think about it. If you're using an address that when someone Googles it, and they may not want to do business with you because they see that your business is located in some sort of residential area. Just because you're starting your business in your home office doesn't mean that you have to constantly remind your customers or potential partners of that fact, right.
So let's talk about those three alternatives. You're probably familiar with a post office box with the United States Postal Service, and you've probably even seen a UPS store in your area that offers UPS mailboxes. What's less known is the virtual business mailbox service offered by companies like iPostal1. Now, I've broken my comparison in this video into the three main areas that I think are most important when you're trying to make that decision. That's business registration, the price, and functionality.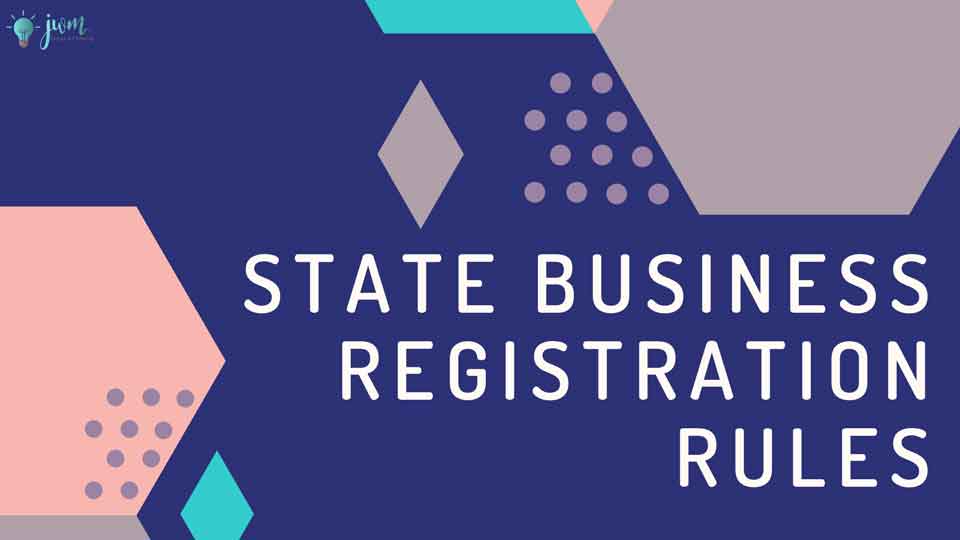 Business registration. The main thing that you need to consider when you're deciding between one of these three options is whether your state allows you to use a P.O. box with the USPS as your principal place of business in your registration. We all know that the starting point of all registrations for your business, no matter what state you're in, is an address, right? Everybody needs one. And because every zip code town, hamlet, or city in the US all have a post office location and most post office locations have post office boxes that you can rent.
Post office boxes are a popular choice for startups and entrepreneurs because it's easy to find a location that has a post office box and it's pretty convenient. But the downside to using them is that they do not provide a street address. The address for your box will say: P.O. Box (your box number) city, state zip code. If your state requires you to use an actual street address and does not allow for a post office box for your registration, then post office boxes are not going to be an option for you.
However, you could use a UPS mailbox or a virtual mailbox, like with iPostal1. Those would probably be a better option for you because, with those options, you will get a street address. An address with either UPS or with iPostal1 would look a little something like this: 123 Somewhere Street, Suite 123, Some City, Some State Zip code.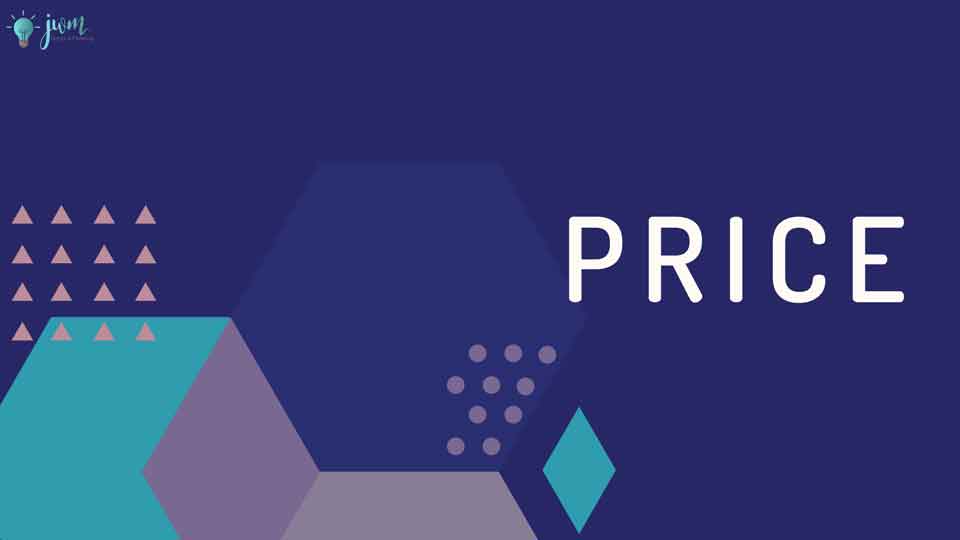 The second thing that you want to think about is the price. This is very important, especially if you're just starting out. The price of a P.O. box with the United States Postal Service is going to vary depending on the size of the box that you purchase and the amount of time that you plan to rent that box. Mailboxes with the USPS come in five sizes, and while not all locations have every size, they have usually a mix of multiple sizes from very small to very large. The best size box that you're going to need for your business is going to depend on how much mail you expect to receive in your business. If it's not a high volume business where you're not likely to receive a lot of mail, then you could go with a smaller size box. For instance, I have a P.O. box for JWM Designs and I use the size one mailbox, which is an extra small box and it's about three inches by five and a half inches and it can hold about maybe 10, 15 letters at a time and a rolled-up magazine. And because I don't receive a whole lot of physical mail and a lot of what I do receive is solicitations or junk, I really don't need a much bigger box, but I did need a box. The USPS offers lease durations for their mailboxes for terms of three, six, or 12-month increments, with the smallest box costing roughly $30 and then it can go up to $106 for the full year.
Something else I think you've got to consider, too, is when you're picking the location for the post office, you need to be mindful of where it's going to be. For example, my post office box is located in the City of Atlanta and I picked a location that has a parking lot. There was another location that I wanted but it was a little bit more expensive, because the prices of a post office box can vary slightly depending on the location if it's a hot location, a hot zip code where a lot of people want to be like. For example, in Atlanta, a hot zip code would be Buckhead or Midtown. For these hot zip codes, the price of a mailbox might be a little bit more than if you go out to the suburbs and rent a box for the same size.
Now, one of the things I considered when I was picking the location in the city for my box was that I needed somewhere where I could easily get to it and I needed to make sure that it had parking. One of the things I absolutely hate is when you have to go into the city, and try to find somewhere to park just so you can run in check your box and come out, and there is nothing available.
The location that I picked has its own parking lot and I don't have to worry about searching for a spot. Also, you've got to remember to factor in the cost of the key for the box. That's usually a one-time fee that you will not have to pay multiple times. But if you do lose the key, then, of course, you will have to pay for a replacement. It's about $10 to $12.
Most UPS stores that offer mailbox services are locally owned and operated franchises. This means that the prices for mailboxes at one location may differ slightly from another. You'll need to check with each store for the specifics of their offerings. Another thing you've got to keep in mind is that just like with the USPS, depending on the location of the store and how popular it is and the demand, the price of that box or that address maybe a little bit more than what it would be if you went to a less popular area. For example, for another business that I have, I purchased a UPS mailbox as opposed to a P.O. box because I needed a street address and I can't get that with the USPS. UPS offers three mailbox sizes, small, medium, and large, and three lease terms, three, six, and 12-months. They do allow you to pay per month or you can pay by the year. I purchased a small box, which is roughly the same size of the P.O. box that I already own for my other business. I paid $324 for the entire year and then a one time $10 fee just for the key.
iPostal1, which is an online mailbox service, is one of several digital mailbox services that offers mailbox services based on the amount of mail that's actually received per month. This is a great alternative if you need a physical address and you do not have a UPS mailbox store in your desired area. The basic mailbox plan starts at about $9.99 for about 30 mail items per month or you can pay $99 for the whole year. The price also varies depending on the location that you that you select for your street address. The largest plan costs $39.99 per month or $399 a year for 240 items per month. So again, it's really all about what your needs are and how much mail you think you are going to receive before you decide which one of these options is going to be a better option for you as far as price. But if I had to pick a winner, I have to say, iPostal1 definitely wins on price.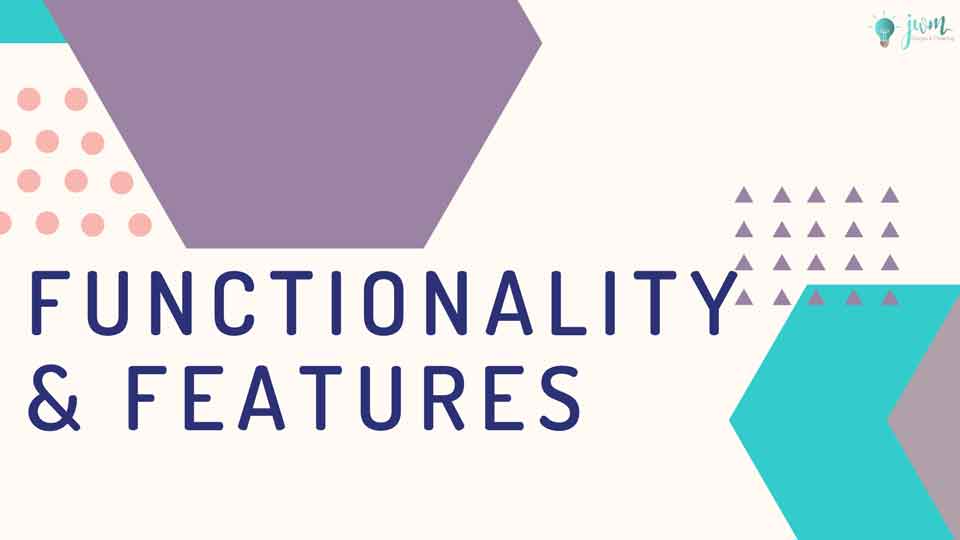 Lastly, we look at functionality. With all three options, it's easy to set them up and they offer roughly the same services with a couple of additional costs if you want to do some escalated business type services. With the USPS and with UPS, you will need two forms of government-issued identification in order to lease a mailbox. With iPostal1, they also require you to submit two forms of government-issued identification, but you will also need to file Form 1583, as required by the post office.
What about receiving packages? Because I know receiving packages is really a important thing for certain businesses, you need to know that whatever service you choose you will be able to receive large packages. Contrary to what some people may think, you can receive large package deliveries to your P.O. box location. However, they may not contact you to let you know that your package has arrived. They will put like a notice on your mailbox to tell you to come pick up items from the desk. But if you are not expecting a package and you don't know it has arrived, there may be some issues with you knowing that you actually received a package. I know that because it has happened to me, which is part of the reason why I got a UPS mailbox for my other business.
For all three options, they do offer additional business resources and services. When you go to the post office, you can mail things, you can copy things, you can get stamps. The same for UPS. So you can get a lot of those same sorts of services with iPostal1. Also with USPS and UPS mailboxes, you may or may not have 24hour access to your mailbox, it really also depends on your location. I know with the locations that I chose for both my UPS and my USPS boxes, I've got access around the clock, so I never have to worry about not being able to get in the building. With iPostal1 you always have digital access to your mail. I really like that feature because then you don't have to waste a trip going to pick up useless mail like I've done several times with my USPS mailbox. One awesome thing about having a UPS mailbox is that they're going to send you a notification of the packages in the mail that you receive. With all three services, you don't have to worry about the delivery carrier. Let's say someone sends you a package via DHL or one of the other services like FedEx you're still going to receive those items. Each mailbox provider will hold your packages. UPS and iPostal will notify you via email or text to let you know the package arrived. An additional perk to being a UPS mailbox holder is that they're going to give you a savings card that'll give you discounts on some of their other services, like printing and packaging.All in all, these three options are all great options convenient to use.
So which of these services do I recommend for your business? Well, so far I've only personally tried out two out of the three, which is a USPS post office box and a UPS mailbox. But I also have friends who are in business that have used iPostal1 and they rave about it. I think honestly, the best choice is really going to depend on your state's registration requirements, your business needs, and your budget. iPostal1 is the cheapest option of the three and it gives you most of what the other two options give you. Plus, it's really awesome that you get a street address, and depending on your location, you can get a street address in a really nice area. That's going to be really great in the eyes of your clients and for potential people who want to do business with you. I think starting out that iPostal1 is probably going to be your best route to go because you get that street address, you get that professional look for your business. I know that a lot of iPostal1 locations, they are actually located in office buildings where you could potentially rent office space if you decide to go from being a virtual business to actually having a location that people can come to.
For some of you reading, you might be thinking, "you know what, making this decision about which address I should use for my business, I can do that later. I'll just use my home address now, and then later I'll change it." I'm going to have to disagree with that kind of thinking. With search engines like Google My Business and other listing directories, you want to be consistent with your listing information to ensure that the correct and most up to date information is available to current and potential customers. Also, from a marketing perspective, having the option to pick an address within a major city, as opposed to a suburb where your home is located, can be beneficial when you're trying to attract new clients. When a customer does a Google search for a product or service provider in their area, they want to see that your business is in that search results area where they're looking.
I'll give you an example. When I started JWM Designs, I lived about 45 minutes west of Atlanta, Georgia, in a city that most people outside of the state have probably never heard of. And although my website design services are virtual and covered all of Metro Atlanta, instead of using my home address, I used the mailing address, which was my P.O. box that was located within the city of Atlanta limits. Doing that helped me because people could say, "oh, I'm familiar with Atlanta." Being an Atlanta-based business versus being a business that's located in a town that no one's ever heard of and that's in the suburbs of Atlanta, allowed me to attract the clients I wanted.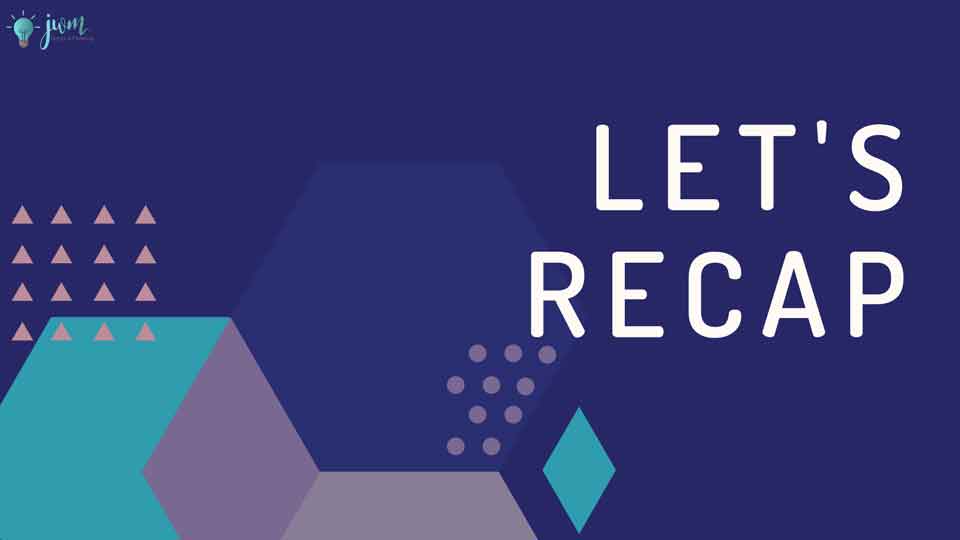 So let's recap in this video. In this post I shared with you the pros and cons of the three popular alternatives to using your home address as your business address. They are the USPS Post Office Box, a UPS mailbox, and the online mailbox service iPostal1. While all three providers offer similar services, iPostal1 does get the edge over the other two because of the mail scanning abilities, and honestly, the lower price.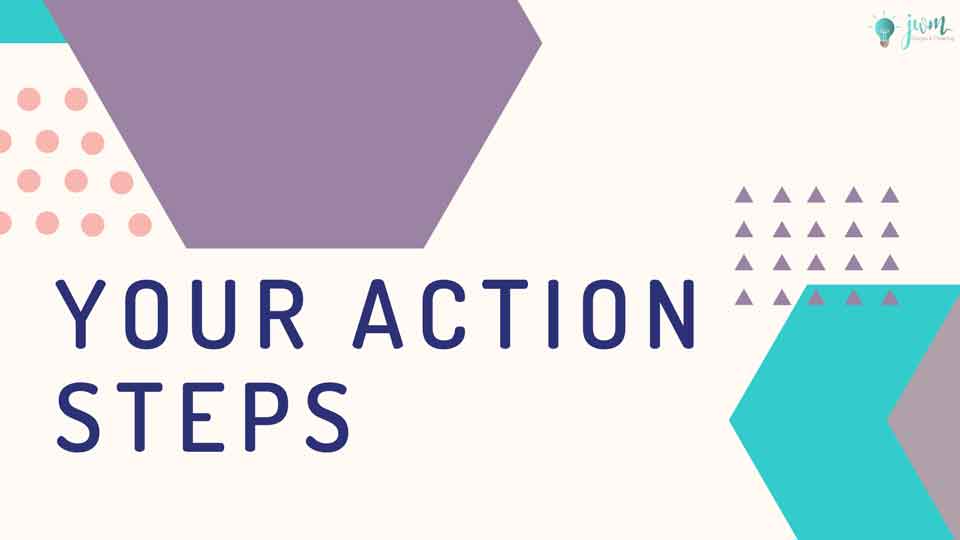 Your action steps for this post is to look at your state requirements for business addresses and then find the provider that best meets your state's requirements and then sign up for one of these services. It's a quick and it's simple process and you will be well on your way to legitimizing your business for future customers, clients, or potential partners. I've included a link to all three services to make it easier for you to kind of check them out and see which one best works for you.
I hope that you're finding these posts helpful and enjoyable as you continue to navigate the process of becoming a full-time entrepreneur. If you have any questions about this post or posts that you'd like to see in the future, please leave me a message in the comment box. I just love hearing from you guys. Also, you can find me on Facebook, Instagram, and LinkedIn, and all of my handles for those sites are listed on my website. And finally, don't forget to share this post with anyone you think might benefit from the content and check out my YouTube channel for the video I made for this post. Until I see you in the next post, keep building y'all.