Wix vs. Squarespace vs. Shopify: Battle of the Website Builders
Not all website builders are equal. Depending on your business, some website building platforms are better than others. In this blog post, I compare three of the most popular website building platforms: Wix, Squarespace, and Shopify. In a recent post, I compared WordPress to website builders in general and gave my thoughts on what entrepreneurs should consider when deciding on a platform. If you're still debating whether WordPress or a website builder would be a better fit for your business, check out that post here.
If you're reading this blog post, you already know the importance of having a website for your business and you're ready to get your website live. You have an aesthetic and you know the key components that you want on your website. You just need some help deciding which platform best fits your business. Now is the time to get off the sidelines and make a decision, and I hope that this post provides you with what you need to get you closer to getting your website live. So let's get into it.
To help keep track of my recommendations, I broke in my analysis down to five categories that you need to consider when picking a platform for your website. 1. Price 2. Design Options 3. Site Features 4. Search Engine Optimization (SEO) and 5. Support
1. Price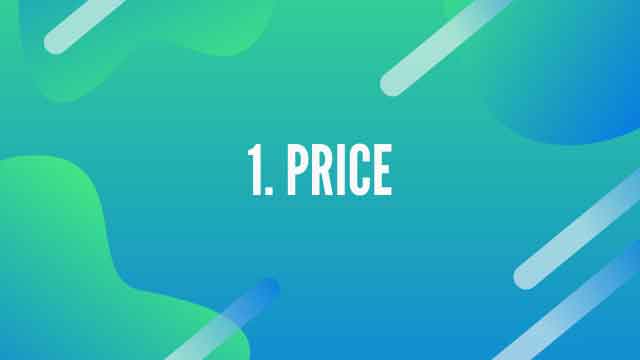 Wix

Although Wix offers users a free plan, I would suggest staying away from that if you are building a website for your business. Their free websites do not offer much by way of features or personal branding, and Wix will put ads all over your website. Most importantly, you cannot use your domain name as the address for your website. However, with their premium plans, Wix breaks the paid subscriptions into two categories: (1) Websites and (2) Business and E-Commerce.
If you are looking to build a basic website, the key thing to look at is the amount of storage each plan provides. Remember, website builders provide hosting for their users' websites, and with all hosting providers, you are leasing storage space on their servers for your website's data files. Things like photos, videos, and other content files can use a lot of space on the web host's servers. Also, if you plan to upload videos directly to your site, meaning not embedding them via YouTube or some other service, be mindful of the number of uploads Wix allows per month. I would suggest the Pro or the Unlimited Plan starting out because they offer about 10 to 20 gigabytes of storage which is a good start. Plus, if you need more storage, you can always grow from there.
Under the business plan, Wix offers several business apps for setting appointments, creating events, and e-commerce. Speaking of e-commerce, in order to accept payments through your website and get access to Wix's online store, you will need to sign up for one of those paid business plans. I would suggest the business basics plan because the other plans are more expensive and I don't think you get much value from them for the price.
Squarespace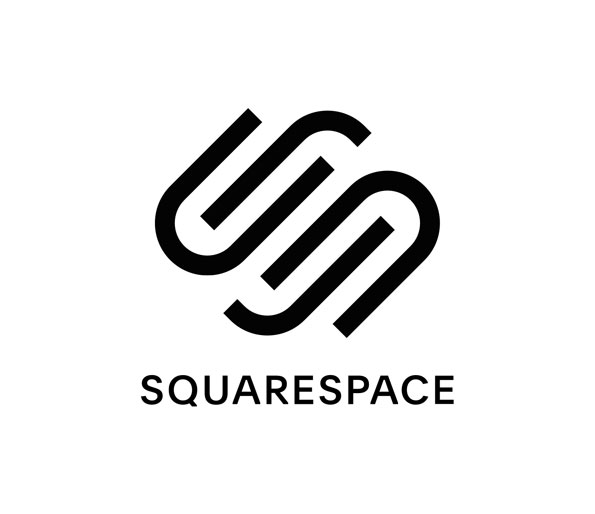 Squarespace offers a free 14-day trial and from there, users can pick from four plans starting at $12/month for a personal plan and $18/month for a basic business plan. They also offer a two-tiered e-commerce plan, that goes from $26/month to $40/month. The business and e-commerce plans all offer one year of custom email service with Google's G-suite. All of the plans offer unlimited storage options. For those of you who plan to have an e-commerce website, although you can build your online store on the business plan, you will be charged a 3% transaction fee. However, if you sign up for one of the e-commerce plans, you won't have to pay a transaction fee.
Pro-Tip: Even though Squarespace allows users to register their domain names with them, Squarespace charges $20 per domain name. Yes, you read that right. I would suggest that users purchase their domain names from other registrars, like my personal favorite, Namecheap. You will get the same domain name for half the cost.
If you are building a website for personal blogging or to support your online influencing efforts, my suggestion would be to sign-up for the personal plan. As your website's traffic grows, you can transition to the higher-level plans. The same goes for those who are just starting out; if you are building a business website and you have no plan to open an online store, the basic business plan is just fine. I recommend the business e-commerce plan for online stores just starting out because it does offer the most necessary features that you will need to get up and running and it costs less.
Shopify

Shopify also offers has a 14-day free trial which is followed by three paid plans. Prices start at $29/month and go to $299/month. Shopify is by far the most expensive out of the box of the three website builders. I think the reason for the higher price tag has to do with Shopify's focus on e-commerce websites. Shopify is constantly innovating and updating its offerings, which is why I think their costs are a bit higher than others. E-commerce websites generally require a lot more specialized parts than basic websites or blog pages, so the higher costs make sense here. Ergo, if you don't plan to open an online store, I highly recommend that you look to one of the other two platforms mentioned above to build your website.
For those of you who want to open an online store, if you're just starting out in your business, I recommend that you start small with the basic plan and then work your way up as your needs grow. Additionally, if you do signup with Shopify, I suggest using their payment gateway to take orders or you will be charged a 2% transaction fee if you use and outside vendor.
Quick Note for WordPress Users: If you have a WordPress website and you want to sell a few items on your website but you do not want to open a full e-commerce store, Shopify has a new tool called Shopify Lite. Shopify Lite gives WordPress users access to Shopify's e-commerce resources for about $9/month. It's a pretty good deal and it's definitely something to consider for future growth and marketing campaigns.
2. Design Options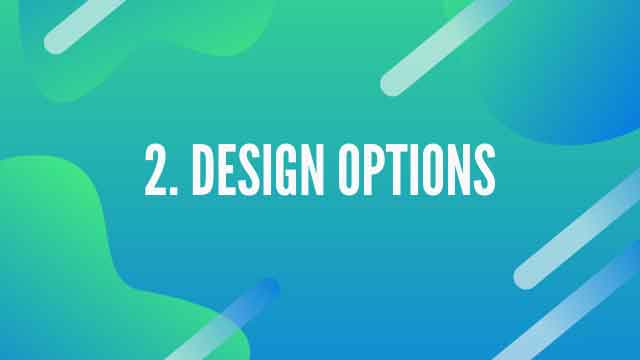 All three website builders provide a wide variety of templates to choose from when picking a design for your website.
Wix
Wix gives users access to a feature called Wix ADI. This feature allows users to answer a series of questions and the artificial design intelligence software will guide them step by step through the design process to create a website within a very short time. Even though I think tools like this can be helpful for beginners, I'm always a little bit leery trusting such an important aspect of my business to a computer algorithm. But have no fear, it's not all AI-powered. Users can customize templates on their own and Wix has lots of templates and photo galleries to choose from. Along with the templates, Wix's editor gives users tools to fully customize the templates, and users can drag and drop elements on the page to where you want them.
Squarespace
Squarespace provides a highly professional website builder and is known for its sleek interface and modern design. The templates are editable and you can use more than one template on different pages on the same website. Squarespace's page editor also has a drag and drop page building function. In my opinion, their e-commerce designs are nice, but you may find some of them to be a little limiting depending on your brand and the products that you sell. The e-commerce templates do not provide much by way of innovative or on-trend styles. Squarespace's business services templates and blogging templates are very well-designed and provide several customizable options.
Shopify
Because Shopify is an e-commerce focused platform, it provides the most variety when it comes to templates and design options for your online store. Don't get me wrong; you can have a blog page or basic business website with Shopify. But from a cost and stylistic perspective, it's not the best platform for either of those types of websites unless your main focus is e-commerce. Shopify offers plenty of design themes to choose from that are both paid and free, and you can customize them to fit your brand. Let me be clear. If you select a free theme, they are not as robust as the paid themes and your design options are limited to about 10 templates. Most users pay for themes for their online stores. The paid themes are very nice but they do come with a hefty price tag of between $140 and $180. Additionally, if you plan to set up more than one Shopify store, you will have to repurchase a theme for each individual website.
3. Site Features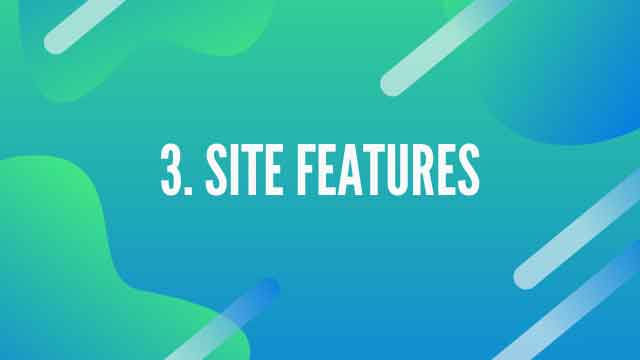 Wix
Wix offers several third-party applications that can enhance the functionality of your website. From contact forms to image galleries to email marketing integrations, these apps help users add different features to their website. A wide variety of apps are free, but others do charge a monthly fee. For those of you who plan to do a lot of blogging on your website, Wix does offer the normal blogging features like tags and categories or archives, but they do not have a commenting system built into their platform. Hence, you will have to use Facebook comments to interact with your audience on your blog. I should also mention that the blogging interface for creating your blog post does not allow for much creativity or customizations.
For e-commerce websites, Wix provides additional features for online stores, like tax calculations, coupons, and product pages. There are other add-ons users can purchase, like custom emails powered through Google's G-suite or registering a domain name. But like I mentioned before, I suggest that users register their domain name somewhere else because the costs will be a lot cheaper.
Squarespace
Squarespace also provides its users with third-party integrations to increase the functionality of their website for things like social media embeds, receiving donations, or email marketing. For bloggers, outside of WordPress, Squarespace has great functionality for those who want to build their personal brand. Additionally, Squarespace does offer adequate e-commerce integrations to manage an online store's inventory, product description, and handling of customer orders. However, if the main focus of your business is e-commerce, there are better options with Shopify.
Shopify
When it comes to e-commerce features and integrations, Shopify gets it right the majority of the time. Out of the box, Shopify comes with most of the key features you will need to get your store up and running. Features like a payment processor, shipping labels, dropshipping-where the order processing and fulfillment are done by a dropshipping provider like Amazon fulfillment,-or charging the correct sales tax, selling on social media channels, and a bunch of online marketing tools. Honestly, Shopify has many of the most popular features that you would want to be included with your monthly subscription. There are other add-on features that can be purchased over time as your business grows and changes, but you probably won't need them to start out. Shopify is constantly innovating and integrating new e-commerce features, and I think they do a great job for online sellers.
4. Search Engine Optimization (SEO)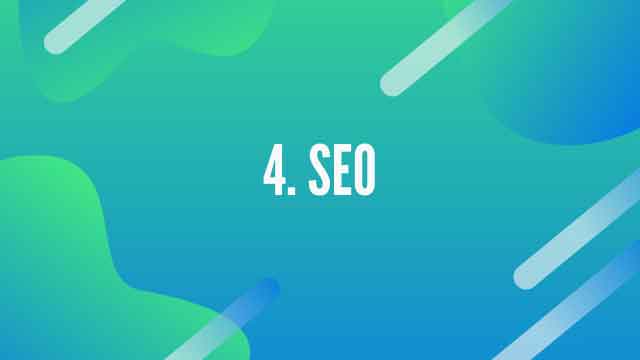 Quick Refresher on SEO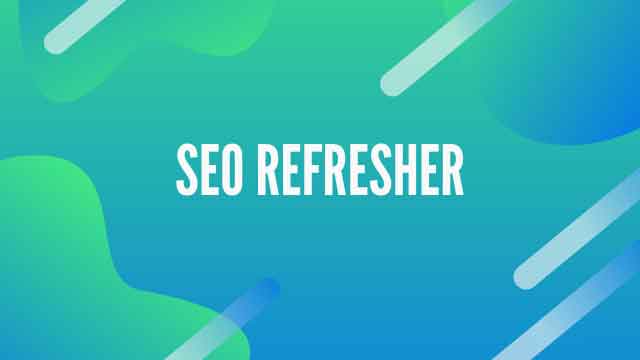 Search Engine Optimization (SEO) can seem overwhelming and too technical for new website owners. However, it's vital for you to understand the basics in order to run a successful website. So before I dive into the strengths and weaknesses of each platform's SEO capabilities, let me take a moment to review a couple of terms to make sure that we are on the same page.
A sitemap is a list of the web pages on a website, and it's similar to a table of contents. Search engines use your website's sitemap to crawl your website to better understand your content. An alt attribute or alt text is the alternative text for an image in situations where an image cannot be displayed. It is very important that every image on your website has a clear and honest alt attribute, not only for SEO reasons, but for those with disabilities who you screen readers to browse the Internet.
The meta description is text that provides a brief summary of a web page and its content. Search engines like Google or Bing often display the meta description in search results, which can influence click-through rates. A URL is an address for a web page. For example, the URL of my blog is JWMDesigns.com/blog. Speaking of URLs, if you ever change a URL after a web page has been published, when someone tries to use the old URL, they will see a status telling them that the page does not exist. In order to avoid having broken links on your website, you will need a 301 redirect, which will send anyone who types in the old URL to the new URL. For example, if I change the name of my blog's URL to JWMDesigns.com/blog-insights, unless I redirect all traffic from the old URL to the new one, I will have a broken link on my website and visitors may not be able to find my blog. Search engines hate broken links and they will ding your website if you have broken links. Okay, that's enough tech talk. I don't want to bore you but I had to go over those basic terms to make sure you can follow along with this section of the post.
Wix
Wix has come a long way to improving its SEO game. It now gives its users an SEO wizard that takes them step by step through the process of improving their website SEO. However, even with the wizard, you still have work to do to make sure you are fully optimizing your Wix website. You can customize things like page title, alt attributes, and the meta description. One big downside to Wix is that they add extra information or strings to your URLs for the blog posts and product pages, which is not good for SEO. Additionally, you cannot access the sitemap for your website to customize it. Although Wix does have work to do when it comes to site loading speed, it does have the basics covered when it comes to their SEO tools.
Squarespace
Overall, Squarespace does a decent job of providing users with adequate SEO tools. Users can customize things like the page title, the meta description, and URLs. Unfortunately, customizing image alt attributes is not simple, and Squarespace does not automatically generate 301 redirects, should you change a URL. Because SEO is such an important part of running a successful website, there is significant room for improvement with things like site speed. But overall, Squarespace will give you most of what you need starting out.
Shopify
Shopify offers several on-page SEO tools that are easy to follow and execute on your website. But just like the two previously mentioned website builders, they do fall short of SEO supremacy. The two things that bother me most with Shopify is that just like Wix, they add strings to some URLs, which is not necessary. They also don't allow access to your sitemap. But it's not all bad, I promise. Shopify does a good job with 301 redirects which are automatically generated and their website speed is great.
5. Support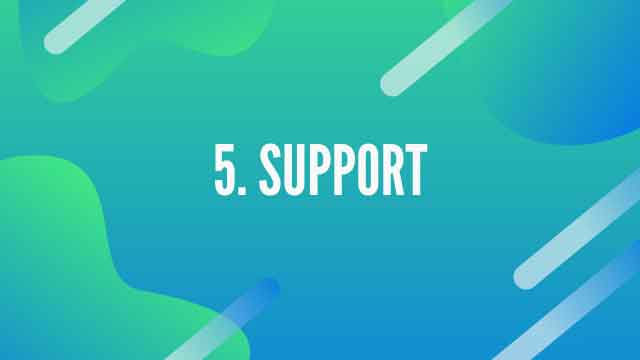 If you are new to website design and unfamiliar with the lingo, no matter how intuitive or easy to use a website builder may be, you will have questions. You will get stuck. You will need help. The ability to get help with technical support issues that arise with your website is vital. Rest assured that All three website builders offer some level of support to its users. They all have knowledge-based information and articles to help with common issues on your website, but it never hurts to get direct help.
Wix
With the purchase of a premium paid plan, Wix offers support through a ticket system that can get direct answers to your questions within 36 hours. If you need help sooner than that, users have access to more personal help. Between Monday and Thursday, 5 a.m. to 5 p.m. eastern time, users can contact a customer support representative via phone or email. Although there is not a live chat feature yet, users can go to Wix's official forum to get questions answered or access answers to questions from fellow users. Wix, also allows you to send questions via social media.
Squarespace
Squarespace has a publicly accessible page that is filled with useful information and tools. They have several video tutorials and documents that are well-written and detailed. Squarespace does have a live chat feature that operates Monday through Friday from 4 a.m. to 8 p.m. eastern time, as well as email support, which is always available. Based on several customer reviews, Squarespace has a pretty quick response time for support issues.
Shopify
While Shopify is the most expensive of the trio, it does provide top-notch support for its users. Their support website has video tutorials, webinars, and other helpful documentation. Shopify also offers phone and chat support 24hr/7days a week. They have a very active online community forum that is sure to have most of the answers that users are probably searching for.
Which Platform Does Jenn Recommend?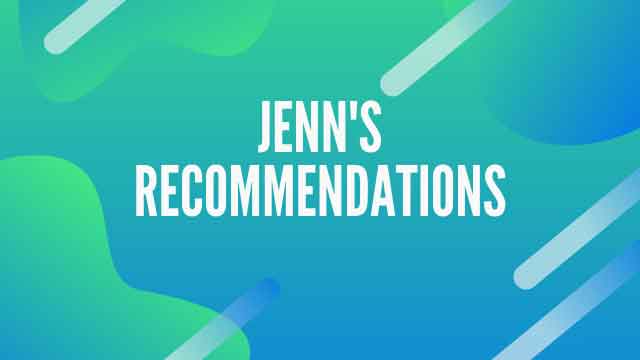 Wow, information overload. Am I right? I know that some of you have made it this far in this post and you still don't know which website builder to choose. I totally get it. I just gave you a lot of information to digest, and you should take some time to think about what I've discussed. Honestly, friends, what I want you to take away from this post is that no website builder is perfect and they all have features that set them apart from one another. I think hands down Shopify is the best for an e-commerce business, whereas Squarespace is great for modern, sleek website design out of the box. Wix is a good blend of both basic websites and e-commerce sites and offers features that are good for both. I think Wix offers slightly better design customization features than Squarespace.
Have A Different Opinion?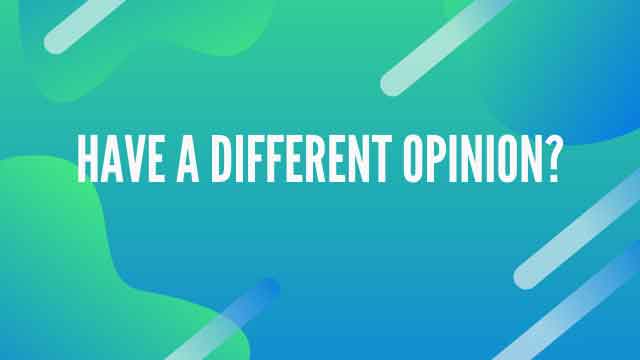 Before any negative comments come along, please keep in mind that the opinions on the pros and cons of these website builders are subjective and they vary from person to person, depending on which factors weigh heavier. The only opinion that matters is yours and what you believe will work best for your business. I believe either of these website builders will get the job done for you, no matter your business type. I only hope that this post helped you take one step closer to making a decision and picking one.
Let's Recap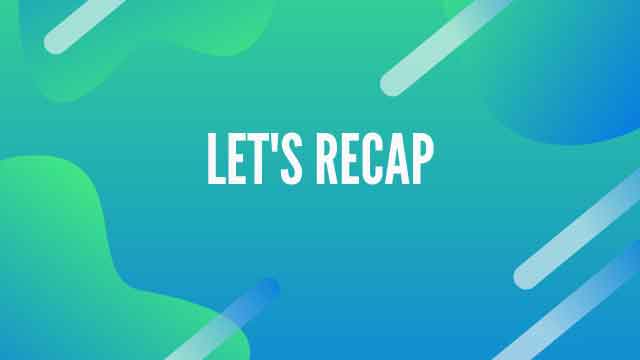 Wix, Squarespace, and Shopify are website building platforms that allow users to create modern and well-designed websites without the need for learning code to edit them. While they each provide similar services like web hosting, page editors, and user-friendly design tools, there are differences when it comes to functionality.
Your Action Steps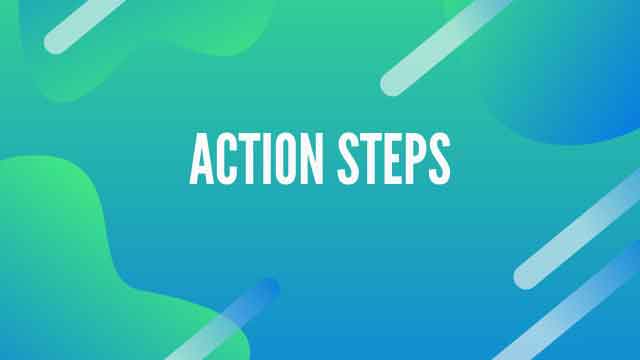 I encourage you to list what you want your website to do and how you want it to function. Write the key components or features do you think you will need. Also, think about the five factors I discussed in this video and give them a score as to what you consider to be the most important. Once you have this list, I want you to review the three website builders and see which one best meets your needs going forward. You can refer back to this post to help you in the process. I would love to hear from you about which platform you chose.
I hope that after reading this post, you now have new tools in your arsenal to be able to get your business website online. I am all about growing your business and I'm super excited about building your legacy. Together, we are Legacy Builders. So let's build together.